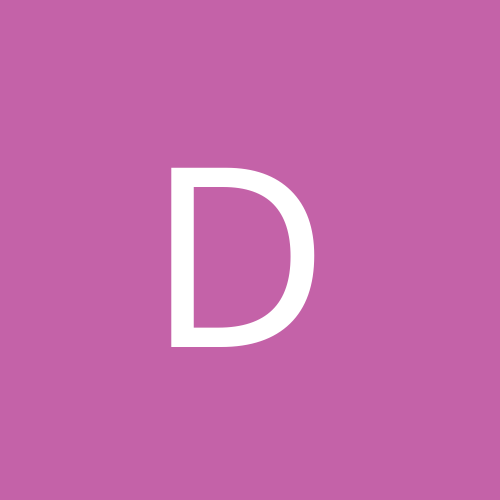 Content count

43

Joined

Last visited
opeckie

reacted to a file:

The_Shadow_OST_DoctorGrisou.zip

Phantasize

reacted to a file:

TZ Deep Funky

TZ Deep Funky View File House, Deep House, Elecronica mix for TZ Submitter Doctor Grisou Submitted 02/16/2019 Category Twilight Zone

I submitted the TZ Deep Funky mix. Have fun!

Unfortunately not. I am only capable to fix some mechanical stuff on my machines, but very limited knowledge about electronics. So I will bring the machine to a guy specialized in pinball electronics, amazing at fixing ANY type of problems, he even fix acid leaked boards, but it usually takes long time to arrange the whole thing. Its something I wanted to do on my BSD for a very long time, but becuase the machine was still operating fine (without mods) I always postponed.

no idea, bought it on January this year. but I remebered now that my BSD had some issues with the 5V line after adding mods, so I strongly suspect this is the problem and I need to fix it anyway. how to check the firmware version?

I only have one mix installed on the USB. Anyway, dropping the volume to 0, I hear the jingle for switching mixes and then I hear the new Pinsound soundtrack for a few seconds only (I obviously raise the volume back up from 0). So the new soundtrack is actually correctly installed, but there is some hardware problems cutting the sound. I have some mods installed, so I think that the infamous 5V line dropping low is the culprit of the problem.

Just installed Pinsound on BSD. With the original soundboard everything works fine (also after un-installing Pinsound and re-installing the original board in order to check). With Pinsound installed I hear the beeping and the jingle after booting the machine, but then no sound. I uploaded the zip file on the usb stick and it looks like the machine properly unzipped the files (I can now see the "audio" folder at the root of the directory, containg the usual Pinsound folders, containg all the music and effects files). I also tried raising the voume on the board amp.

I will install it soon and check it out for real. Eventually will let you know about things that need to be fixed.

Sounds great! Have to install it and check it out--- BSD one of my fav (pins) and also amazing movie. Well done!

Doctor Grisou

reacted to a post in a topic:

Bram Stokers Dracula

Doctor Grisou replied to Asael's topic in WPC DCS

My new mix for The Shadow is now available in the download section. It is based entrirely on the OST mix, but I linked only one track to each mode, instead of many played randomly. In this way the game behaves normally, and each mode is clearly identified by a single specific song. Each track has been edited in a way it loops seemlessly. I also moved some files around, as some music was being cut in certain situation. It now plays smoothly. Finally I adjusted several volume levels, as they were all over the place not only in music, but also in voices and sfx. Although I tested my mix quite a bit, I believe longer testing could be needed. Therefore if you find some problems, just let me know and I will fix it.

Hi guys, thanks for the appreciation. I posted the video also on Pinside but it looks like people generally did not like it much. I believe it depends on the genre, beside pinball itself. In all my life I just got sarcasm from people when playing this amazing music.. Even if you play top notch artists l(within this genre) like Move D or Jeff Mills, average Joe just turn away in disgust. Yes, this is a rant. I decide to keep this "mix" for myself, as a sort of artistic unique artwork. I know its selfish in a way, but it took a long time to do it and I do not feel like giving it away like that (I do not refer to getting money, which I could not being copyrighted material, but just uploading a file, with the results that it will be less appreciated afterwards - see later). This is a provocation, but there is also a kind of experiment in it: its probably the only case left in the music industry where you cannot get a copy of an artwork/song/soundtrack (because the recording is tied and totally dependent on the hardware). The music industry almost died, because of free mp3 available to everybody. Not only it was a loss money-wise for the producers, but also people stopped paying attention to music because... its free. I came to the conclusion that people need to PAY for something in order to respect it. And this sucks. We have seen this in the digital world, but I think it would be the same in the real world. If Ferrari cars were free, and everybody could own one, I believe most people would stop paying attention to those amazing pieces of engeneering. Actually I noticed that, for the same item, people generally value it more when they pay an higher price for it. More generally, it looks like people need SCARCITY in order to have motivation, and tend to disrespect ABUNDANCE, even if filled with quality. I believe that learning to appreciate things regardless their price tag is one of the important challanges for the future of the planet. I know it sounds crazy, but I really mean it. I hope you guys will understand what I mean. Maybe I will change my mind and decide to share, this specific mix is not such a big deal of course. But its a perfect example of what I explained above. For the moment I want to enjoy my unique piece of art, and let know my visitors (only friends with excellent musical tastes in my basement! that that TZ they are playing is the only one available in the universe. ;-)) Its beautiful, and they can play it for free. I hope they will then LISTEN to the soundtrack, and dont just superficially hear it. On an altruist note, I am working on the Shadow OST mix, creating one single track per mode, fixing volume levels, and moving sounds in the correct folders in order to let the soundtrack flow correctly. This is going to be shared here of course.

Doctor Grisou replied to Doctor Grisou's topic in Help Center

ok, understood the problem: the sound I wanted to move was also opened in a music player (being used by another program). So it's enough to close the music player and I can move the file by right click command.