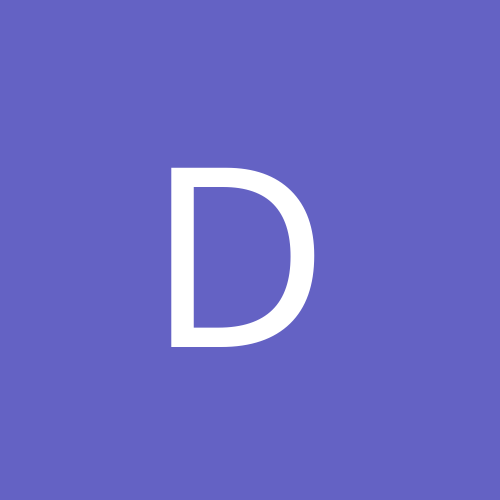 Content count

38

Joined

Last visited

Days Won

4
Everything posted by dendoc
I'm in the process of uploading my Dr Who remix. London Symphony Orchestra playing the origianl TV theme, and a techno mix during ball lock and multiball. I've kept the original end of ball themes as these are hard to duplicate, but the game music sounds great. Had to zip the files, but I'll have to see if they ended up in the right folders. I've sorted how to use the pinsound card and USB, now have sort out this sharing thing!

I've just fitted my Pinsound+ to my LOTR and using the uploaded file from here. Works well - until I tried to upgrade the speakers to 8 Ohm kevlar ones. Really quiet now, anyone else had this? Does the board support stereo on the Whitestars?

roadshowJC View File roadshowJC Submitter gerald Submitted 06/20/2017 Category Road Show

It's all good. DId the combo of volume pot to full, checked ribbon cable red to number 1 side (its the opposite on the DE pins on the pinsound board by the way - 1 is on the left, and on the right for the others). Great work, sounds fantastic.

Rats, this treat stopped! I have a friends SWDE at the moment and just installed with exactly the same result. I have the boards in TZ, IJ, DW with no problems. Checked the USB - All files have been converted correctly by the board to wav - using juliens remix. Ribbon cable is red1 to red1. Did will get a resolution?

Even better - Endprodukt of legendary IJ and others is working on JP now. This will be worth downloading!

looks like a job for this week - Watch this space

Did that nice "tardis" upload suddenly disappear? I managed to download it, and it sounds great, but can't see it now.

I've uploaded my mix again with the London Orchestra doing the theme and other music. Had to put .ogg files back in.

Just uploaded another version. Had the music files as .wav, and now converted them to .ogg so hopefully that'll sort it out.

Make sure you download onto the disc, and DON"T let your computer unzip anything. Load the .zip file directly on the USB, put into the board, and let it do the unzipping in your game. Gets confused if there are some .wav files there.

Sorry, I'll try another upload. Anyone else got it working?

uploaded a demo game play of my machine with this mix

Try a personal message. There are license issues apparently

Did anyone try my download yet? when I tried it it looks like the music component isn't there.

Cool I'll give it a try. I've just uploaded my version too - should appear here soon.

Its relatively painless and quite fun. Plenty of us here to help if you need it. Just downoad the legacy file from the pinsound.org section for Creature, then sub out the songs you like in your audio/music folder. I find it easier to unzip and convert to .wav files, but let us know if you need help. Great game for new music!

Thanks for all the work. I've just picked up my IJ and ordered the board. Using them in my Tommy, Dr Who, TZ, so don't want Indy to get jealous. is 0.97 up now?

Looking forward to the upgrade version!

Any luck fixing this? It all depends on your folder organisation on the USB. Make sure your music is under the music subfolder in the audio folder, and the name is correct re numbering to be recognised. Can you post a screenshot of your tree?