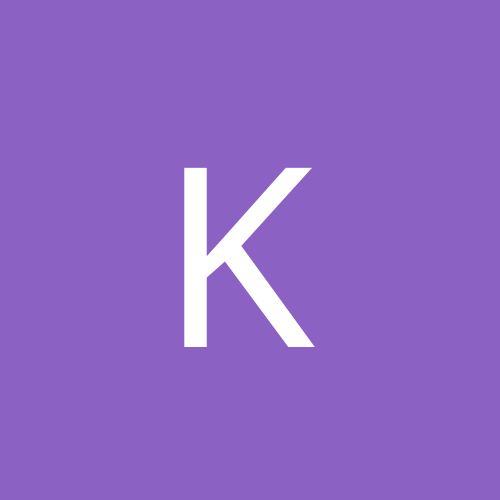 Content count

17

Joined

Last visited

Days Won

16
BiscuitPower

reacted to a file:

Monster Bash Mix

Pinlow

reacted to a file:

Getaway KJS

Pinlow

reacted to a file:

Funhouse KJS

Funhouse KJS View File KJS funhouse mix Submitter gerald Submitted 08/28/2018 Category Funhouse

Getaway KJS View File KJS Getaway mix Submitter gerald Submitted 08/28/2018 Category Getaway

Hi All just an update. Still having issues as above with sound files not loading and boot repeating itself. If I quickly adjust volume one or two bars before it comes up with the tech difficulty fault it is good to go. Have contacted support again hoping for a fix. Have all 96 callouts redone in crisp stereo by a vocal actor old friend but cost me a bundle to get them doen. Hoping to have issue resolved soon.

Hi all. Just finished my White Water restore. Having issues with the original mix. Plays ok then loses the sounds and keeps playing the boot file or silence.! Have emailed support but I know they are busy and away alot but need to get this fixed asap if possible if anyone else can help! I have done the following Updated firmware tried 3 different usb sticks reloaded software 3 times. Any help out there in pinsound land!! Thanks Kurt

Hi Hazzard. Got my machine and your mix up and running - great jobe mate. I have one small glitch at initial powerup where I get a very short soundfile happening.Do you or anyone else get this as well? I've been tweaking your mix with some levels and will also try a new boot up file today. In the file structure for each sound there is also a pinsound config file which seems strange? I don't have this on any of my pther machines or mixes? Any idea on this? Thanks again

Hazzard

reacted to a post in a topic:

Bram Stokers Dracula

Fantastic Job. And I just picked up a BSD last week - ! Thanks for your efforts

KJS

reacted to a post in a topic:

Bram Stokers Dracula

Hazzard

reacted to a post in a topic:

Music Issues on Creature from the Black Lagoon

Monster Bash Mix View File Hope you enjoy it. Submitter KJS Submitted 10/19/2017 Category Monster Bash

Hi hoping for some help here. Just installed Pinsound in Scared stiff. Have done 4 other machines no issues. With Scared stiff I am getting sounds repeating themselve constantlly - like switches etc and it will only change when something else is triggered. I have tried 2 pinsound boards, swapped all ribbon cables, done full switch and opto tests, redownloaded the only file online twice to different usb, done the firm ware upgrades and still the issue is there. If I return to normal speaker outs it is fine. Can anyone help? COUl dit be a bad download file? Has anyone else got it running in scred stiff? Thanks

What about the wolfman and bride tracks?

Cool thanks I will check it out

Up on youtube under Jakusu Savage. Let me know what you think.

Hi. I had lots of issues as well with little or no help. Seems the product is unreal but support and back up really bad. Luckily I had a fellow Aussie help me out with a good copy of mikes mix which got me started. I have tried emailing pinsound but there seems to be a break down in communications as to what I am asking and what replies I get if I get one at all. I since have mucked around a bit with my own music etc and now have nice sets going in Creature and Monster Bash. Also about to install in TOM, CV, CP, SS and TZ now I know what I am doing - sort of! This is what is working for me: Best way I found is to stick with Sandisk USB max 8GB had trouble with other brands and sizes. Load up the original mix. Pull the stick out and drop a copy on your pc. Use a free program called Audacity or similar to edit your own tracks or the originals to the same gain level and length. Save as a Wave file and then replace with the originals as you see fit. Put the stick in and it actually doesn't have to reload as you have already done wave files. Then you can go back and forth to modify as needed. I still want to tweak mine. I think this mod along with colordmd take pinball into a whole other dimension - for me anyway. Also speaker upgrades of course and in stereo. I have tried flipper fidelity and pinball pro but now find I get better results with my own speaker setups and about half the cost. Hope this helps.