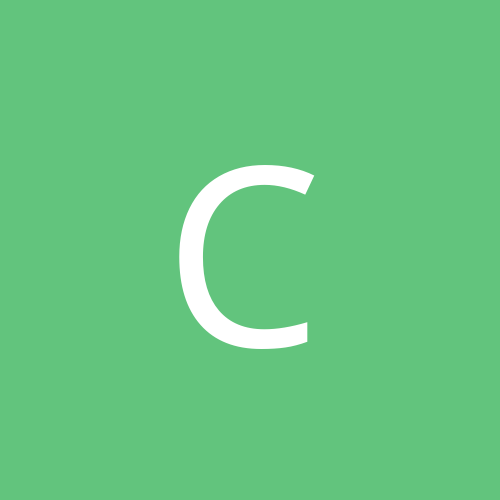 Content count

9

Joined

Last visited

Days Won

16
Hmm, don't see that question posted. Wiped? If you are into conspiracy theories, you might not be surprised if the next step is re-encrypting the packs to cut out the virtual crowd altogether. :/ Seems like they are shooting themselves in the foot as far as content goes. Supporting virtual machines actually makes development much easier and quicker for authors even if they own the real table. Cuts out the steps of copying to storage, extracting to the hardware, etc., etc.

Carny_Priest replied to djchiccomix's topic in Help Center

Just use the official vpinmame.dll and check off cab support in default settings. It supports PinSound Studio software with SoundMode value set to 2 in the rom settings. Good luck. http://www.vpforums.org/index.php?app=downloads&showfile=11571

Try pinsound 0.9. Make sure the game settings use SoundMode = 2.

A working download is now available. I will withdraw my link.

Hi, there is a 512Mb limit on downloads here, so your sound mix is inaccessible at the moment. The download cuts off without downloading the entire zip file. You will probably need to compress (ogg) to get your package under 512Mb. Or upload in pieces. Do you have another link to the full package? Nevermind, the download post was updated with a working download. Thanks.

stefanaustria

reacted to a post in a topic:

Jurassic Park??

stevegooner123

reacted to a post in a topic:

Jurassic Park??

As appreciation for all this community has contributed, I'll host Endprodukt's Jurassic Park reorchestration for a little while: []

Wolfman is good. I probably missed the Bride track if it was in the first two or three minutes of the video. I had to step away from my laptop.

Since you are asking for feedback: I like very much: the main music creature mode I don't like very much: Drac Attack maybe there's a more rocking version of Bach's Toccata and Fugue among these: https://www.google.com/search?q=bach+toccata+and+fugue+in+d+minor+electric+guitar&oq=bach's+toccata+and+fugue+in+d+minor+electric+&aqs=chrome.1.69i57j0.13141j0j7&sourceid=chrome&ie=UTF-8 Thanks for doing this. I can see a sort of rockabilly thing working well with the theme.